Luxury Home Photos
I was thinking about this yesterday on a shoot. It is a shame that high-end photography is often called Luxury Home Photography. The home I was shooting was a mere 800 sq. ft. in size- two bedrooms and a single bath. Not at all what one would qualify as a luxury home by anyone's definition. And yet I felt this home looked good, and the results were every bit what I would consider a Luxury home shoot. But it was obviously not what I would call a luxury home!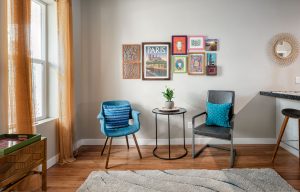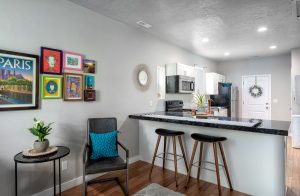 And that's when it hit me-this should not be called "Luxury Home" photography! What we do could really be more accurately called luxury photography of homes. So when I say we are photographers of luxury homes, I don't want you to think we only shoot 1 million dollar houses. Rather, that we take a luxury approach to how we shoot and present the home. Even if it is an 800 sq. ft. home like the example shown here. To my mind, I think it would be best said if we replace "luxury" with "quality" because that really is what we do: QUALITY photography.
Quality Photography Is An Achievable Luxury
So don't think you need to have a million dollar home to benefit from our Quality Home Photography- you don't. Our big difference is that we photograph every home as if it were a million-dollar property. Even if it is less than 1000 sq. ft. If quality is important to you, then treat your home as if it were a million-dollar property. Show it off with quality home photography.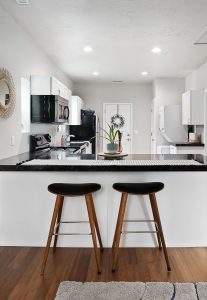 Note For Realtors
If you are a Realtor, you know that even in these days of real estate free-for-alls, you still need to put your best foot forward. To continue to grow your business, you have to present your properties professionally and seriously. Like us, you treat all properties like million-dollar assets.
Sure, you can get by with iPhone images…. but do you want to? You may save a couple bucks today… but what does it say to tomorrows potential clients? How you present properties goes right to the root of your competence and your ability to best represent your clients. And your future (potential) clients will notice just how hard you work for today's properties when they do their due diligence.
Great images make happy sellers, and is a constant visual reminder that demonstrates just how hard you are working to bring them the best offers. Great images attract great buyers, too… so you win on both sides of the equation. As for future buyers…. I am sure you don't mind people telling them how you pulled out all the stops to show their home. And when you can tell your sellers you have a seven-time Best of State photographer shooting their home, they will know they made the right choice in an agent!
Let's Discuss Your Next Shoot!